Any impact window contractor will tell you a home improvement project is serious to plan. However, some projects may be more significant than others, and others may be more expensive. So whether you're changing your front doors, painting your kitchen, or needing hurricane window replacement in Clearwater, you must know how to hire the right professionals.
In this article, we will give you some tips to use before you hire an impact window company. In the first part, we discussed verifying the contractor's credentials, complaints, workers' compensation, and general liability insurance. Next, check for the physical address and references, but read the first part.
Hire A Well Known Impact Window Contractor
So you've decided to go with the right company after verifying them, and they're good to go. OK, now, make sure that you speak with a specialist that will professionally assist you. Let them answer all of your questions, leaving no doubt. Also, ask them to give you access to a more excellent range of window options.
Ensure the provider fully understands all the nuances of working with these products. For example, a professional should advise you on what window type to use and the best style for your home or region.
Don't Focus Solely on the Impact Window Company Installation Price
You should never let cost be the sole factor that you consider. Most respectful and reputable companies maintain reasonably competitive rates. Some contractors quote lowball prices for the following reasons.
A) they're cutting corners, or they have hidden costs. It is best to pay a reasonable price and get a grand RIO (Return on Investment).
b)You might save on the upfront cost and experience long-term problems when buying cheap windows.
The Cost of Hurricane-impact Windows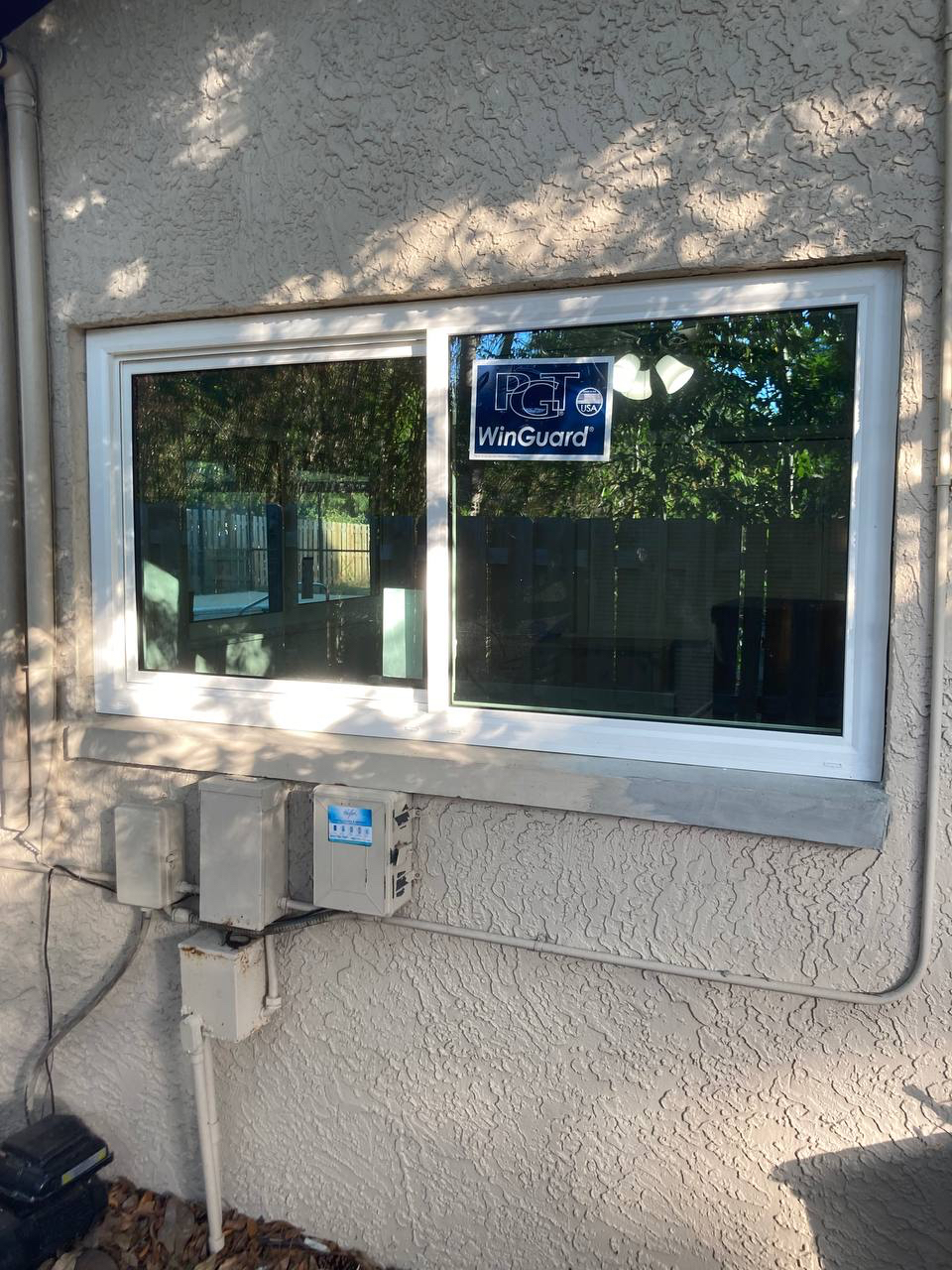 According to Home Guide, depending on the size, style, and material, hurricane windows can cost $300 to $800 for the unit alone to $400 to $1,200 per window with installation. In coastal locations like Tampa Bay, impact windows are frequently utilized to shield interior rooms from strong winds and flying debris.
Impact window installation labor costs- Various factors, such as the type of window and the impact window contractor skill level, the labor cost to install hurricane windows ranges from $100 to $400 per window or $30 to $65 per hour. Permits for windows typically cost $50 to $200.
Get a Written Contract for your New Impact Windows!
A contract is for you to protect yourself and to ensure you get what you pay. Some have contracts; others don't; some companies will ask you to make a verbal contract (never fall for that). It would help to look for companies that offer reliable, professional work contracts.
This contract should include a detailed breakdown of all labor and materials, including detailed specifications and the exact cost. Also, ask your impact window contractor for a cohesive write-up of any warranties that the provider supplies.
Go with your Window Replacement Instincts
Always trust your gut feeling, of course, after verifying everything that we mentioned. So, after having a list of at least three Tampa Bay area window companies that you think are suitable, start trusting your instincts and make that final decision.
It is a significant project that will likely require a considerable investment. Keep an eye out for those companies offering rates that are far below the average prices. Also, they may promise to finish the job in half the time. It automatically raises a few red flags about the contractor.