Glass door installation isn't something that you often do, so it's worth looking for the best door contractor near me for the task. Are you planning to put in a glass door in your home or perhaps you want to replace your present one? As a homeowner, a glass door is an excellent investment.
Also, business owners have opted for storefront glass doors as it adds a much-needed curb appeal or beauty that most normal doors don't bring. Often the front door is the first thing people see when they go to your store to shop or when people drive by with their car while at home.
Commercial and residential door installers in Clearwater, FL hiring needs to be taken seriously, and it starts with picking the proper business to do the job. Continue reading below to find out or to understand the significance of hiring a glass door specialists:
Why choose a glass door?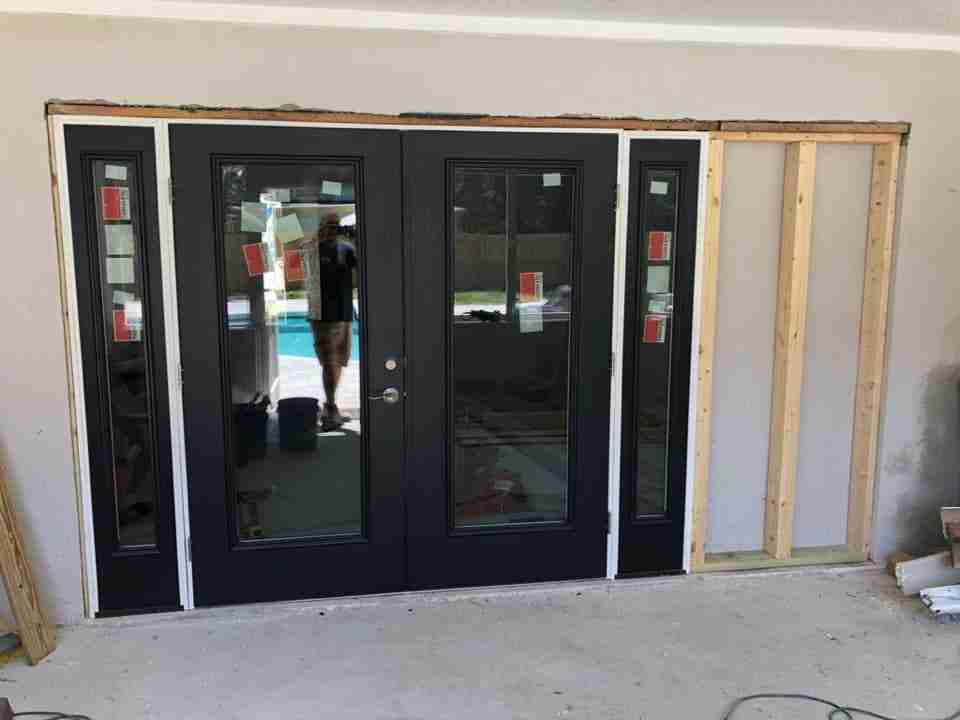 While there are many types of door materials to pick from, many business owners opt for glass doors because they have a beautiful appearance and help save energy. Also, these glass doors remain simple to upkeep. A glass door will stop air from penetrating your property during cold months saving you much money on the heating utility bills but only if installed correctly.
In the summertime, it ensures the cold air stays inside your premises. It could have an impact on your company or home's energy consumption. Your heating and cooling systems do not need to work overtime to keep the degree of comfort within your establishment.
Assess the Hired Glass Door Company's Credentials
It's simple to gather a listing of glass door installation firms with a fast online search. However, remember not every business is the same. Some have existed for decades, while some are brand new in the industry. Usually, it is always safer to pick a company that has been around since they have more labor experience.
Please take a quick look at their credentials, for example, insurance policy and their licenses. It will ensure that you are working with a legitimate firm and guarantees you will have something to fall on if something goes wrong.
Get recommendations from family, friends, coworkers, and social media
Do you know if a friend, family member, or coworker has had a new door installed in Clearwater? If someone said yes, then do not miss this chance to ask essential questions. For instance, how good was the work or would you recommend them to me?
You'll want to hear about the quality of the glass doorway and the experience with the organization. There is a fantastic chance they would let you know to employ the business but also steer you away from the company if they are unhappy with their job. You could also, check Facebook, Yelp, and, Google My Business if you don't find personal recommendations.
Request quotes
Cash is a factor, but make sure you bring all things into considerations. It is sensible to interview different glass door installation experts so you can inquire about their rates. The installers must ask essential questions regarding your requirements before providing a quote.
Right away assessments need to be disqualified from your list as it's a sign their only interested in cash. The truth, that company will change the estimate once they get to the site inventing things that weren't on the appraisal both annoying you or swindling your hard-earned money.
Inspect the quality of their products
Usually, glass door experts are going to be delighted to show their products. Just take the chance to evaluate the caliber of the glass doors such as the parts like tracks and the rollers.
Make sure they have the material you specified, and it's the right glass door for your requirements. By purchasing the right high-quality glass door, you may rest easy knowing that it will endure for a long time.
Crystal Clear Doors & Windows
Just like when you have hired another contractor, the most excellent tool you can have is your instinct. Does the contractor you're speaking to or representatives of the business feel trustworthy to you? He might not be the builder for you if you feel like he/she is more interested in your money than working on the project with you.
However, when there's a connection, it is probable you are going to get the support or service you expected to get, and you will be the one recommending Crystal Clear Doors & Windows to new business or homeowners.